Heavy Metals in Baby Food: Information for Indiana Residents
Lead, Mercury, Cadmium and Arsenic in Baby Food Sold in Indiana
Leading baby food products sold in Indiana have been found to be contaminated by dangerous heavy metals. Arsenic, cadmium, lead and mercury have been detected at dangerous levels in a wide array of Indiana baby foods such as teething biscuits, rice cereal, and pureed fruit, vegetable and meat products. Evidence uncovered by a congressional investigation shows that not only do most leading baby foods contain toxic heavy metals, but manufacturers are well aware of heavy metals in baby foods yet have taken no action to reduce toxins or warn Indiana consumers.
Attorneys handling heavy metal baby food lawsuits for Indiana residents believe parents and family members of children who have developed side effects from heavy metals in baby foods may be eligible for significant compensation. This page provides comprehensive information for Indiana residents on heavy metals in baby foods including side effects and the brands under investigation for heavy metals in baby foods.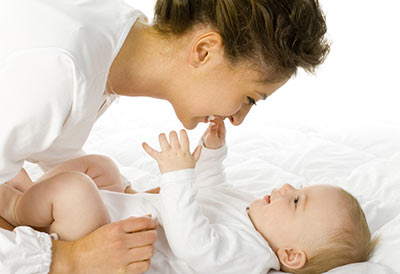 Indiana Baby Food Heavy Metal Contamination
A report published by the Committee on Oversight of Reform of the U.S. House of Representatives on February 4, 2021, identifies four manufacturers currently marketing baby foods in Indiana containing heavy metals: Nurture, Inc., Beech-Nut, Hain and Gerber. Another three prominent purveyors of commercial baby foods in the Indiana area, Campbell, Walmart, and Sprout Organic Foods, refused to submit data to the committee.
The United States baby food industry draws over $6 billion in annual revenue, yet is largely unregulated. Rice cereal is the only baby food product for which allowable levels of heavy metal content has been set, and even those restrictions are not well-enforced. In short, Indiana parents and families have been feeding their babies and young children food contaminated with toxic heavy metals with no prior warning, the risks of which are considerable.
Indiana parents and families have been feeding their babies and young children food contaminated with toxic heavy metals with no prior warning, putting children at considerable risk for neurological and developmental problems.
Side Effects of Baby Food Heavy Metals in Indiana
Across the board, commercial baby foods were found to contain varying levels of toxic heavy metals including arsenic, cadmium, lead and mercury. These substances are considered toxic to humans at all stages of life, yet pose a particular risk to Indiana children during their earliest stages of development.
The heavy metals in Indiana baby foods include arsenic, cadmium, lead and mercury, all of which are considered neurotoxins. Exposure to these substances, even at low levels, has been found to cause "serious and often irreversible damage to brain development", according to the congressional report. Documented side effects of heavy metals in baby foods include:
lower IQ
compromised cognitive development
damage to the central nervous system
reduced fine and gross motor development (especially in boys)
increased levels of ADHD and autism
behavioral problems
Who can file a Toxic Baby Food Lawsuit?
Families whose child suffered from developmental or neurological problems as a result of consuming heavy metals in baby foods may be eligible to file a claim against the manufacturers. Click here to learn more.
For the most part, heavy metals in baby foods are not currently regulated by the FDA. However, a comparison with FDA allowable levels for heavy metals in drinking water indicates many baby foods have extremely high heavy metal content. The FDA permits the following heavy metal levels in drinking water, in parts per billion (ppb):
10 ppb arsenic
5 ppb cadmium
5 ppb lead
2 ppb mercury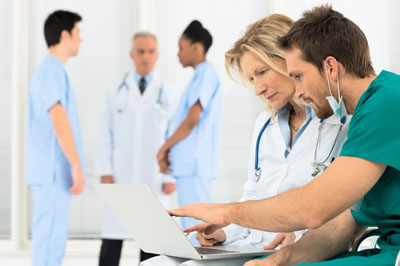 Lead, Arsenic, Cadmium and Mercury in Indiana Baby Food
Baby food manufacturers both utilize raw ingredients and sell finished products that vastly exceed these levels. Baby food heavy metal levels documented in the congressional report are alarmingly high:
177X the allowable levels of lead
91x the allowable levels of arsenic
69X the allowable levels of cadmium
5x the allowable levels of mercury
The rare case where the FDA has attempted to limit heavy metal contamination of baby foods is a failure: The sole standard the FDA has for heavy metals in baby foods is 100ppb arsenic for rice cereal. Critics say this amount is far too high for safety. Further investigation revealed that most baby food companies set internal allowable limits even higher than the FDA limit--and then ignore their own standards, selling baby foods badly contaminated with heavy metals.
Many companies purposely test only raw ingredients, which critics say results in a misrepresentation of the problem and likely causes higher-than-projected levels of baby food heavy metals to occur in finished products sold in Indiana. To truly understand the degree to which heavy metals contaminate baby foods, the finished products need to be tested.
Indiana families with children harmed as a result of baby food contaminated with lead, mercury, cadmium and arsenic may be eligible for significant compensation by filing claims against baby food manufacturers.
Let Our Baby Food Lawyers Serving Indiana Help You
Our attorneys specialize in holding large corporations accountable when they've placed profits ahead of safety. Through settlements and winning verdicts, our attorneys have obtained millions for our clients. Let us help you today.
Heavy Metal Baby Food Lawsuits for Indiana Residents
Filing a lawsuit will allow you to hold the manufacturer accountable for damage it has caused you or a loved one, while also providing real compensation for your medical expenses, suffering and loss. Contact us today for a free consultation.